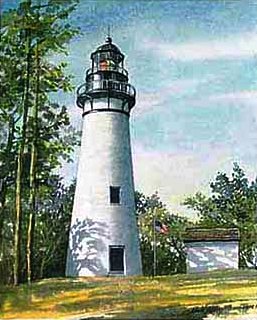 Resting just off the coast of northeast Florida, Amelia Island welcomes you to experience its rich, colorful history and breath-taking natural beauty. With 13-miles of beautiful beaches, abundant native wildlife, and pristine waters, this barrier island has long been a beloved destination for visitors and residents alike. In fact, Amelia was recently voted #6 among Top 10 North American Islands by Conde Nast Traveler's 2008 Reader's Choice Awards, making it the highest ranked island destination in Florida for two consecutive years. Truly unique among Florida's many outstanding treasures, Amelia Island is an enchanting showcase of all that makes Florida great. Located merely 20 minutes from Jacksonville International Airport and 15 minutes from Interstate 95, the island offers a convenient location for travelers.

Amelia Island is one of the southernmost of the Sea Islands, a chain of barrier islands that stretches along the east coast of the United States from South Carolina to Florida. It is 13 miles long and approximately 4 miles wide at its widest point. Amelia Island is situated south of Cumberland Island, Georgia, off the coast of Florida in Nassau County. Fernandina Beach and Amelia City are both located on the island.

Known as the "Isle of Eight Flags", it has had the following flags flown over it since 1562: France, Spain, Great Britain, Spain (again), the Patriots of Amelia Island, the Green Cross of Florida, Mexico, the Confederate States of America, and the United States. In colonial history, it became known for an episode called the Amelia Island Affair. Amelia Island was the final location of Santa Catalina de Guale, the main mission of Spanish Florida to the Guale chiefdom.

Surrounded by the Atlantic Ocean, Intracoastal Waterway, Nassau Sound and Cumberland Sound it isn't any surprise that much of Amelia Island's history has revolved around the water — from a smuggling center for slaves and pirates to a playground for the elite and the illicit to Civil War fortress and world headquarters for revolutionary shrimping.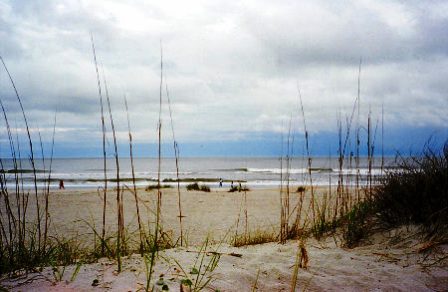 Amelia Island's Victorian-style mansions, historic shopping district and seaport village make this destination a charming vacation spot for families. Amelia Island is home to Fernandina Beach, a Victorian-era seaport offering 55-block historic district, walking tours, the Amelia Island Museum of History, and lovely bed & breakfast inns. Enjoy 13 miles of Atlantic coast beaches, Amelia Island's peaceful nature via eco-tours, and magnificent Fort Clinch State Park.

Visit the oldest lighthouse in the state of Florida, the Amelia Island lighthouse. One of the most historic local landmarks is the Amelia Island lighthouse, perched high on a bluff above Egans Creek. If you'd like to see Florida's oldest lighthouse, then book a tour to visit the grounds of Amelia Island's lighthouse in Fernandina Beach, Florida, built in 1839. The unique location of the lighthouse, being three quarters of a mile inland created a more sheltered spot from inclement weather, which has helped preserve the structure. In fact, it is the furthest inland lighthouse in Florida. Besides being the oldest lighthouse in Florida, another very unique feature of the Amelia

Island lighthouse is it being one of only two remaining lighthouses in the state designed by Winslow Lewis, the American lighthouse builder. The lighthouse itself is located on a 60-foot bluff overlooking marshland grasses and Egans Creek. It also showcases a very rare granite spiral stairway.





The Amelia Island Museum of History is located at 233 South Third Street, Fernandina Beach, Florida. It houses exhibits focusing on the history of Nassau County, Florida and is situated inside the old Nassau county jail. The Amelia Island Museum of History Collection reflects the Museum's mission statement to foster "community and visitor appreciation of Nassau County's unique history within the broader context of Florida, National, and world history." The collection currently includes approximately 500 books, over 1000 photographs, more than 300 maps, documents, letters, booklets, bills of sale, etc., and many objects such as weapons, hats, and toys of historical value.