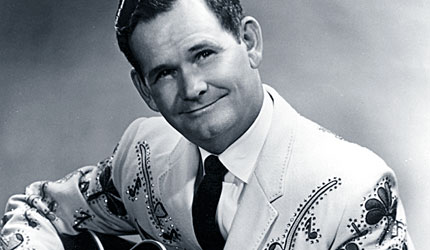 Hank Locklin was born in McLellan, Florida on February 15, 1918. Born Lawrence Hankins Locklin into a family that usually reared doctors, Hank was picking guitar for amateur contests in Milton, Florida, by age 10. Locklin was injured at the age of eight in an accident and the long recovery process was the time when he first begin to learn music. In his teens Hank Locklin was a featured performer on Pensacola radio station WCOA. Locklin was active in music in high school (which he never finished), and at 18 won first prize in a talent show. For the next several years, he played with a variety of groups through the South and worked at various jobs in Florida, including farmer, ribbon mill hanker, and shipyard worker.

One of country's greatest tenors, Hank Locklin scored one of the biggest hits of the music's golden era with "Please Help Me, I'm Falling," which spent a remarkable 14 weeks at No. 1 and 30 weeks in the Top 10 in 1960. "Please Help Me I'm Falling," was ranked the number two most popular country song for the first 100 years of Billboard Magazine! Hank Locklin is credited as a major player in taking country music's popularity to an international scale. He is a three time Grammy finalist whose records have sold over 15 million copies worldwide. Locklin has over 70 charted singles with six that became #1 hits.

As a songwriter, Hank's songs have been recorded by over 1000 artists including Willie Nelson, Dolly Parton, Dwight Yoakam, Charley Pride, Roy Rogers, and Gene Autry. He has been credited as a musical influence by diverse artists such as Vince Gill, George Jones, Willie Nelson, Kenny Rogers, and Merle Haggard. As an artist/producer, Hank started the popularity of the "Slip-Note" piano style in country and pop music. This style was introduced through Hank's recordings. He has had numerous Billboard, Cashbox, and International awards. He was inducted into the Grand Ole Opry in 1960 and has been a member for over 46 years.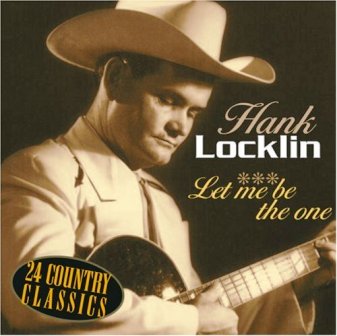 After World War II ended, Hank Locklin's career started taking off, and he appeared on Shreveport's Louisiana Hayride and the Big D Jamboree in Dallas, Texas. Hank recorded briefly for Decca, and after meeting producer Bill McCall, Hank recorded for McCall's Four Star Records for five years. Hank Locklin scored his first Top 10 song in 1949 with "The Same Sweet Girls." Four years later, he had a No. 1 with "Let Me Be the One," and a recording contract with RCA Victor followed.

In 1960, the remarkable success of "Please Help Me, I'm Falling"—the song not only dominated the country chart that year, but crossed over into the Top 10 pop charts in both the United States and the United Kingdom—earned him membership in the Grand Ole Opry. It also introduced the slip-note piano style to country music through legendary pianist Floyd Cramer and was a major factor in creating the "Nashville Sound." Locklin remembers, "Chet played me the demo and Don Robertson (one of the co-writers) was playing that slip-note on the piano…I told Chet if we could get Cramer to copy that style, we'd have us a hit, and we did." The slip-note piano style was synonymous with Hank's recordings from that point forward and considered his signature sound.

Long a favorite with Opry audiences, Hank returned to the studio in 2001 to record Generations in Song. Featuring long-time colleagues such as Dolly Parton and Jeannie Seely, newer friends and admirers like Vince Gill (who cites Hank as an influence) and Jett Williams. Recently, Hank recorded his 65th album, a gospel album, with an award winning cast of artists such as The Oak Ridge Boys, The Jordanaires, Gold City and Jeff & Sheri Easter, confirming that Hank Locklin continues to be, as always, a powerful singer whose voice continues to win new fans.

Longevity tells the success of the Grand Ole Opry's Hank Locklin. Whether you listened to him on Texas radio in the 1940s, on RCA Records during country music's golden age of the 1950s, 60s and 70s, or even today on the Opry or television commercials, Locklin's legendary tenor voice rings sharp and clear.