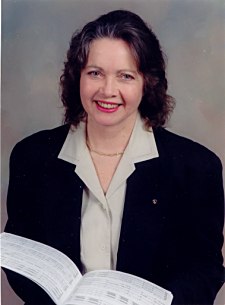 The first woman to win the Pulitzer Prize in music in 1983, Ellen Taaffe Zwilich is among the most acclaimed American composers. A graduate of Florida State University, she was the first woman to receive a Doctorate in Composition from The Julliard School. Dr. Zwilich is the recipient of many prizes and honors.

At a time when the musical offerings of the world are more varied than ever before, few composers have emerged with the unique personality of Ellen Zwilich. Her music is widely known because it is performed, recorded, broadcast, and above all, listened to and liked by all sorts of audiences the world over. Like the great masters of bygone times, Ellen Taaffe Zwilich produces music "with fingerprints," music that is immediately recognized as the product of a particular American composer who combines craft and inspiration in reflecting her optimistic and humanistic spirit in her compositions.

A prolific composer in virtually all media, Ellen Taaffe Zwilich's works have been performed by most of the leading American orchestras and by major ensembles abroad. Her music first came to public attention when Pierre Boulez conducted her Symposium for Orchestra at Juilliard in 1975, but it was the 1983 Pulitzer Prize for the Symphony No. 1 that brought her instantly into international focus. Commissions and major performances and recordings soon followed.

Zwilich studied music at Florida State University and the Juilliard School, earning her doctorate in composition. She played violin with the American Symphony Orchestra from1965 to 1972, before devoting herself to composing full-time. Since 2000 she has been a professor at Florida State University.

Zwilich's early works are marked by atonal exploration, but by the late 1980s she had matured to a post-modernist, neo-romantic style. She has been called "one of America's most frequently played and genuinely popular living composers. Some of her work during this period was written for her husband, violinist Joseph Zwilich. He died in 1979, after which point Ellen Taaffe Zwilich refocused her compositional efforts on "communicating more directly with performers and listeners," softening her somewhat harsh, jagged style.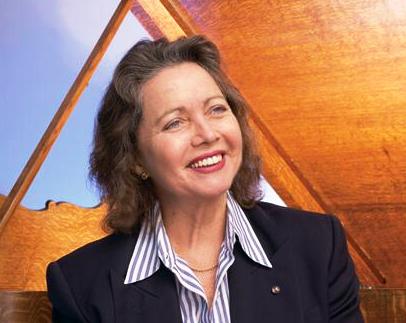 A prolific composer in virtually all musical media, Zwilich has produced four symphonies and other orchestral essays, numerous concertos for a wide variety of solo instruments, and a sizable canon of chamber and recital pieces. Her works are played regularly by the leading orchestras and ensembles throughout the world. Many of her works have been issued on recordings and she has been the subject of several radio and television feature programs. From 1995-99 she was the first occupant of the Composer's Chair at Carnegie Hall; while there, she created the "Making Music" concert series, which focuses on performances and lectures by living composers, a series which is still in existence

Ellen Taaffe Zwilich's orchestral essay Symbolon was commissioned by the New York Philharmonic expressly to receive its world premiere in what was then Leningrad. Zubin Mehta subsequently performed it in Europe and America and recorded it on the New World label; and Carnegie Hall's 1997 family concert series featured Peanuts Gallery for piano and orchestra, based on Charles Schulz' Peanuts characters.

Ellen Taaffe Zwilich has received a number of other honors, including the Elizabeth Sprague Coolidge Chamber Music Prize, the Arturo Toscanini Music Critics Award, the Ernst von Dohnányi Citation, an Academy Award from the American Academy of Arts and Letters, a Guggenheim Foundation Fellowship, and four Grammy nominations. She was elected to the American Academy of Arts and Letters and the American Academy of Arts and Sciences, and in 1999 she was designated Musical America's Composer of the Year. She is currently a professor at Florida State University, and has served for many years on the Advisory Panel of the BMI Foundation, Inc. To date Ellen Taaffe Zwilich has received five honorary doctorates.